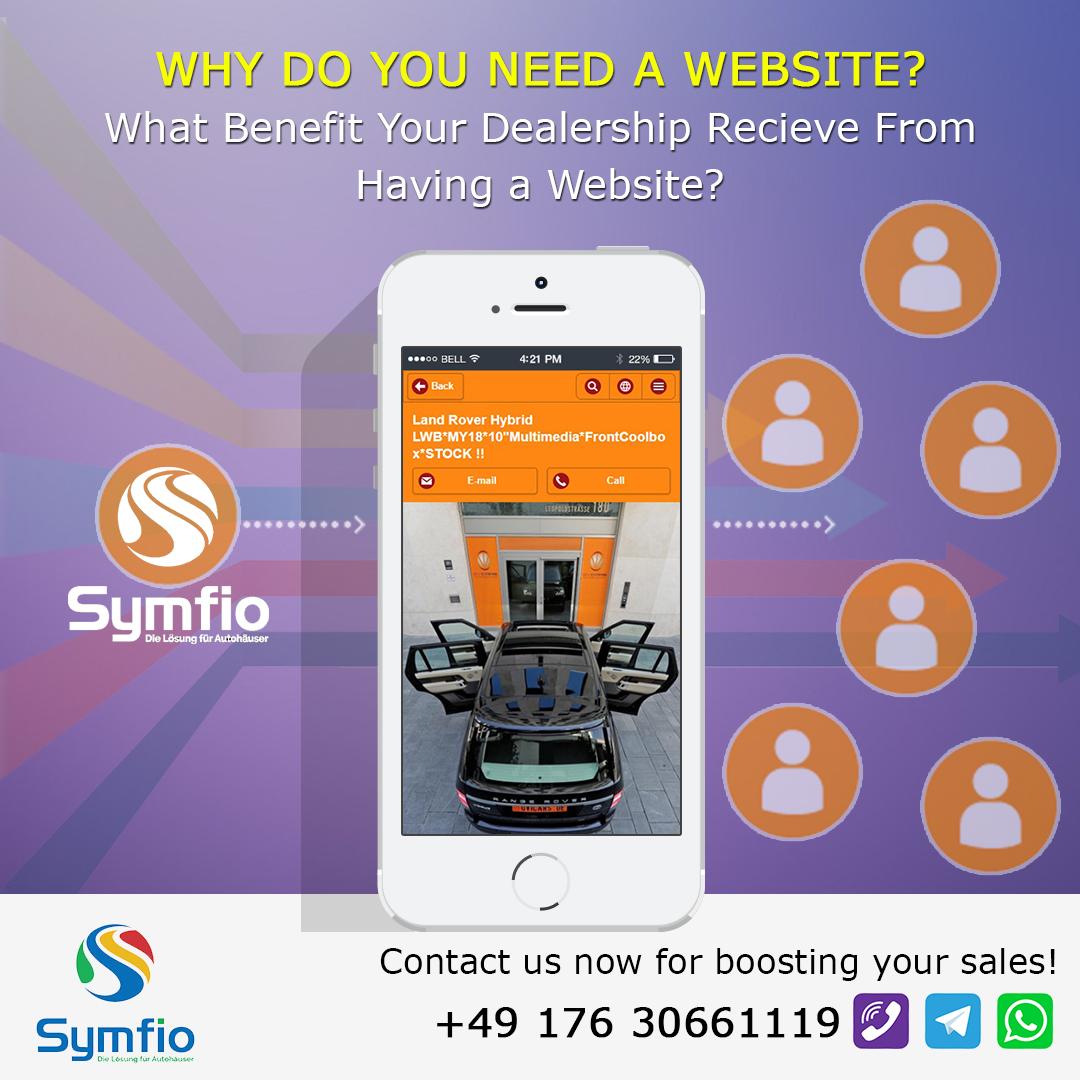 Why Do You Need a Website?
What Benefit Your Dealership Recieve From Having a Website
Some auto dealers do not see the need of having a website. They may think that this is ineffective, or it is too difficult. However, there are many proves that these views are wrong!
Look on just some reasons to have an internet source:
– The website makes customers from visitors.
It is not just information somewhere in Internet, it's an instrument with which the auto dealer can increase profits. Every visitor of the website is a visitor off your showroom! Do you really want to ignore the opportunity to expand your audience?
– The site does not promote or advertise portals. It turns visitors into your fans.
Symfio Team does not advertise automobile portals. On the contrary, we are developing a website that will emphasize your identity and help you to get regular customers.
– The website is a 24-hour virtual office.
Even in non-working hours, a visitor can find the information that he is interested in.
– The website is the cheapest type of advertising. Every year the amount of customers who find company through the internet is increasing. Today it is, on average, about 25-30%.
– The site is a business card of your company. The website visitor can find out the address of your company, its phone number, fax, specify how to get to the office (to the warehouse, to the store) using the maps posted on the site, as well as to find out the working hours of your company.
– The website will answer the typical questions of customers and slightly relieve the employees of your company.
These are just a few reasons to start your own website. A good site itself finds new customers. So it is a big mistake not to have a website. Symfio Team has a big experience in helping car dealerships to increase sales.
Example: www.ovicars.de