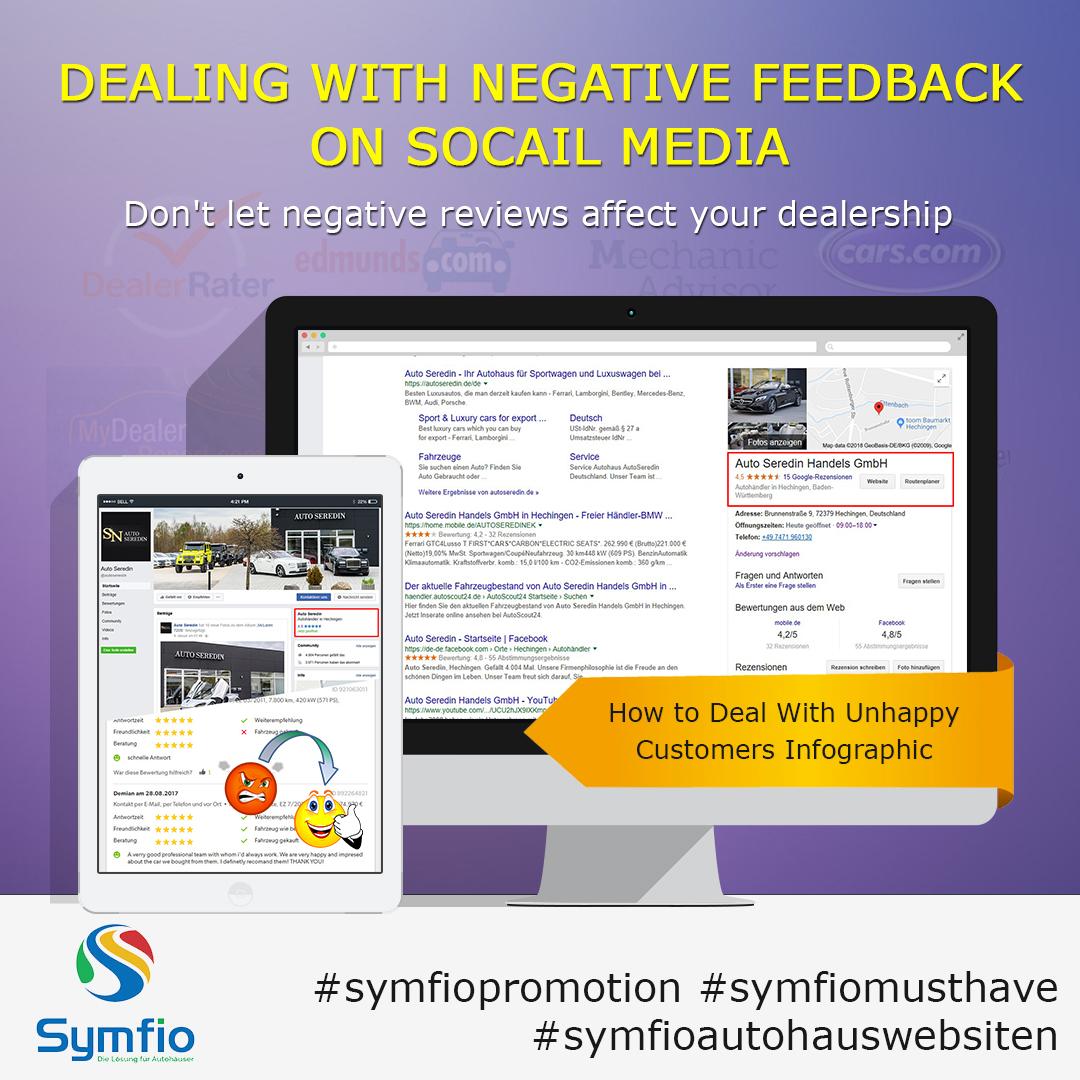 Client complaints have always been and will be. Recent ten years, however, dealership complaints have taken place at another level: social media. Never underestimate the importance of the proper respond to negative feedback in Internet. One ignored feedback can lead to something more destructive — especially if potential clients will check your social media pages before appealing to you. If they see too much negative feedback left without attention, you can lose your business.To prevent this, follow some tips for controlling your dealership complaints on social media: >respond every negative feedback; >respond them as fast as you can; >place in charge of responding the negative feedback; >be professionals.
To read more please follow https://www.facebook.com/symfio/posts/145358286183816
Subscribe us in Instagram to keep up with all our news and updates.