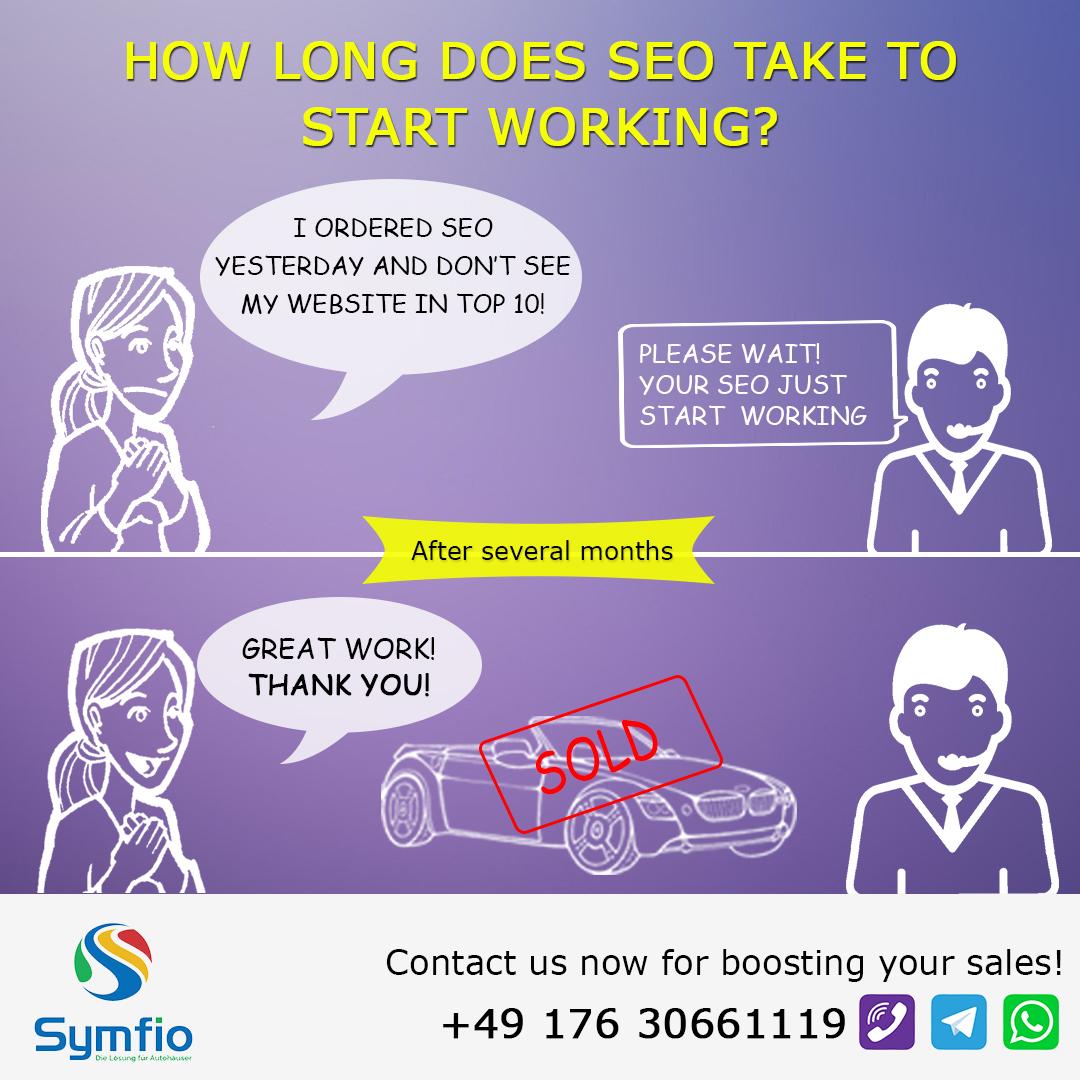 When ordering SEO customers ask two basic questions: how much does the promotion of the site costs and how long should they wait for the result? And if the first answer is not difficult, then it is difficult to answer on second.
It is difficult to make forecasts about timing of website promotion. You can define an approximate time frame and tell it to customer, but the final "decision" is made by the search engines.
Here are some factors that affect website promotion:
1. Age of the site and its history.
The newly created web resources do not have the special trust of search engines. Therefore, it is important to constantly fill website with content, increase the reference mass, improve usability.
If search engines see that the site is constantly updating and it is interesting for users, then the positions in search will increase.
2. Topic, region and promoted requests.
The speed of promotion is directly affected by the topic of the site. If it is highly competitive, then overtaking everyone who wants to get into the top 10 will be problematic. This will require a large budget and a few months of painstaking work.
3. Ways of promotion.
Of course, much depends on the professionalism of SEO-optimizers. For competent promotion it is necessary to perform a big list of tasks: competitor analysis, technical optimization, selection of keywords and so on
Team Symfio has a big experience in car dealership websites promotion.
4. Contact with the customer.
This is, sometimes, is the main criterion, which affects on the speed of website promotion. Experts can do their job competently and quickly, but it does not matter if the customer does not provide the right information in time, or does not allocate a budget for SEO.
So when you should expect results?
The first results appear after 5-6 weeks. More often it is the growth of positions for low-key phrases.
Visible effect appears after 3-5 months. But again, this is the average statistic. This can greatly depend on different factors.